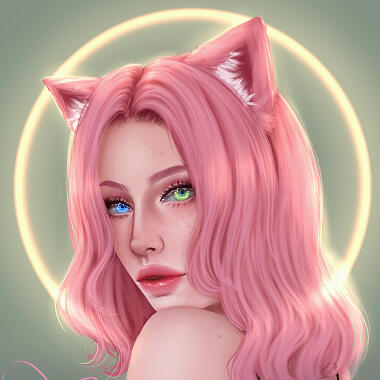 Jinx's Art Commissions
(SLOTS FULL)
Please click below to see some of my examples and pricings!
background image drawn by [email protected]
All artwork is done on a 480x660 sized canvas
Simple Style
Bust: $40
Half body: $45
Full body: $60
Rendered Style
Bust: $50
Half body: $65
Full body: $80
Complex Background: +$10
Pet/animal: +$5
Additional character: + half of the price
Examples of complex backgrounds
---
Bust= chest up
Half body = waist/hips/thighs and up (dependent on pose)
Full body= Kinda self explanatory bud
---
I will draw
-Females
-Animal ears/tails
-Some blood/gore
-Dark themes
-Tattoos/piercings
-Kink stuff.... you know
I am willing to try
-Feminine males
-Nudity (titties)
-Complex poses
-Androgynous characters
-Fully nude (only female)
-Flowers and plants
I am not comfortable with drawing
-Masculine males
-Children/babies
-Mechs
-Ferals/furries
-Hyper
-Male genitalia
-Extreme facial expressions or emotions
Simple Style
Sketch style, line art, simple shading
Rendered Style
More polished, semi-realism, complex shading and details
-Art is for personal use only
-Do not resell or mass produce
-No changes to the artwork are allowed after I've sent it to you
-I will send a few WIPs, you are allowed any changes at this point. Any complex changes after the finished art piece will not be allowed.
-Refunds are not allowed after the payments are 100% complete.
-All payments are in USD through PayPal.
-I will accept payment after I have shown you the finished watermarked piece.
-I will allow a 50/50 payment plan split between 2 weeks. Pay half the first week, and half the second week.
-Most art pieces will take less than a week to complete. This is subject to change.
-I normally will not do pieces with more than one character, however, if you would like to discuss a couple piece or a group picture, please DM me on Discord (Crouton#9498)
-If you do not discuss couple pictures with me before filling out a form I will decline it.
-As of 3/22/22 I am only taking three commissions at a time.
-I reserve the right to decline a commission for any reason.Disclaimer: Since I cannot draw kink related art on a regular basis (I live with my husband, and he dunno about "the kink shit"), it will take longer to complete when compared to SFW art. I also have a full time job, so I do art in my spare time. Art is not my job, it is a hobby, please respect that. I will keep you updated on time frames and what's going on on my end.